"Prof. Ivan Apostolov" Private English Language Secondary School, Sofia, Bulgaria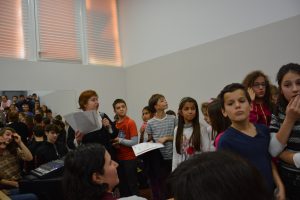 The whole partnership participated as Guests of Honour to the closing ceremony of the business competition for the students, that were formed from students in 12th and 3rd grades; another – from 11th and 4th grades and the third one – from 10th and 5th grades.
We were happy to share with the students and their teachers details on the projects goals and outcomes to be prepared and to receive their feedback.